MERIT's Annual Summit is taking place on 5-6 February in one of Europe's most desired winter travel destinations, Seville in Andalucía in southern Spain.
The exclusive Summit, Leveraging a Cultural Mindset: How to Drive Innovation and Transform Organisations through People will gather global HR leaders from Nestlé, ING, PMI, and Vodafone, top business school faculty, and innovative EdTech start-ups for two days of learning and networking.
With a stellar academic and corporate line-up, the MERIT Annual Summit offers a concentrated mini-MBA experience in an intimate setting in beautiful Seville.
Why Seville?
This gorgeous small city is a hub of global history. It offers stunning architecture, insight into Europe's multicultural heritage, contemporary design, and plenty of opportunities to relax, reflect, and recharge.
Seville is best experienced in the mild, sunny late winter. Its parks, plazas, and historical landmarks will put you in the right frame of mind for the talks by thought leaders, interactive workshops, and brainstorming sessions with distinguished colleagues.
You will return from this short retreat with new insights and an action plan for leveraging culture at your company to accelerate innovation.
Need more motivation to apply for your exclusive free pass and join us in sunny Seville? Here you go:
1,500 years of disruption.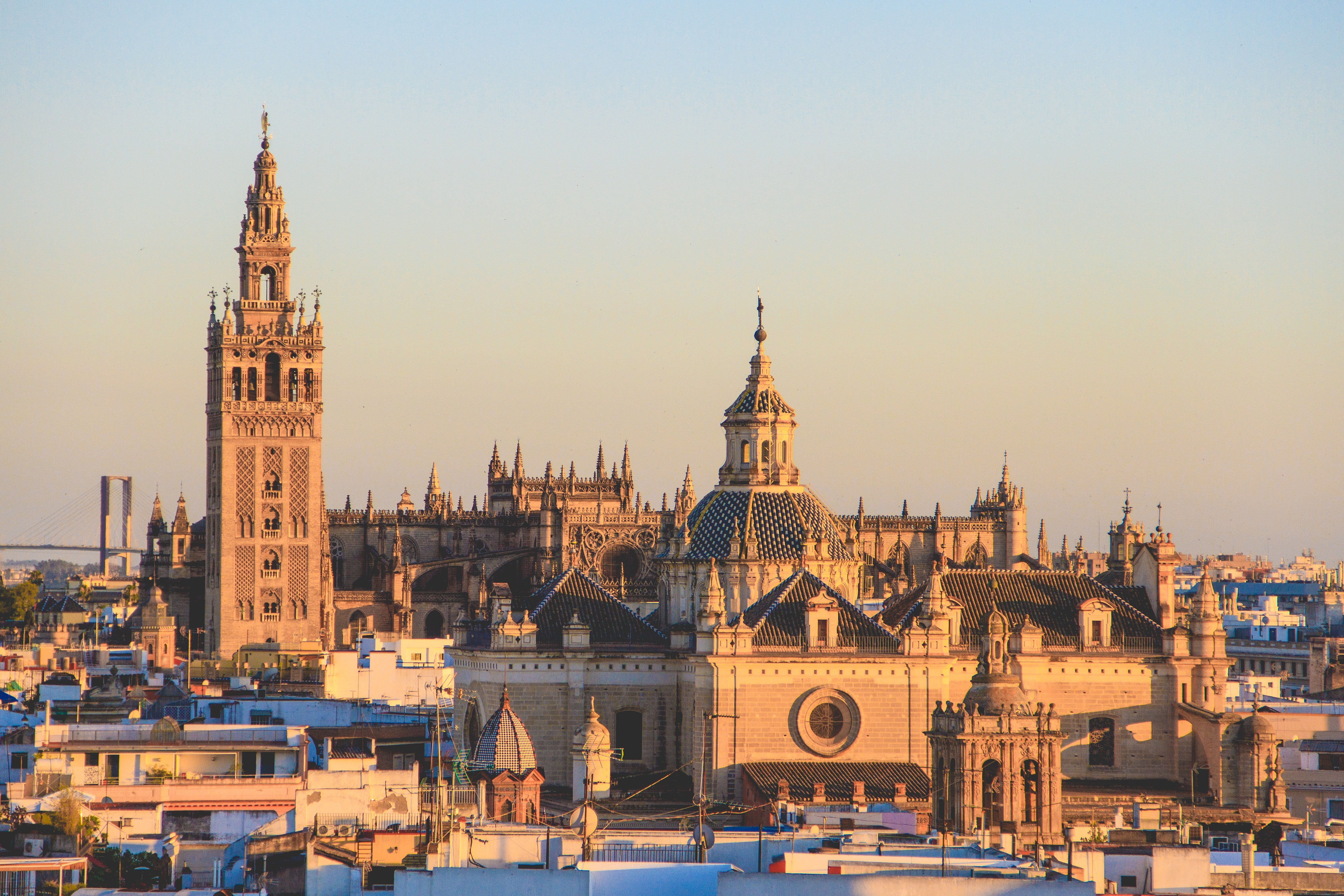 Over the centuries, Seville has found itself at the forefront of innovation multiple times. Two Roman emperors, Trajan and Hadrian, were born and raised in the area.
From the 8th to the 13th century, the city, then called Ishbiliya, was a cultural centre for several Islamic dynasties. Then, it was among the first cities to fall to the Reconquista and gradually return to a Christian culture.
Structures from the periods of Muslim rule – such as the cathedral tower, above, which was formerly a minaret – remain a core part of the city's identity. Seville's distinctive Mudéjar architecture evokes a complex multicultural past.
In the 15th century, Seville became a trade hub for the rising Spanish Empire. Today, the history of this period can be experienced in the General Archive of the Indies, housed in a former warehouse where all goods flowing along the new global routes were once processed. This is the premier site in the world for research into the Empire.

In Seville's cathedral, pictured above, you can also see the tomb of Christopher Columbus with its lavish sculptural decoration.
In addition to war, conquest, and new global connections, Seville is known as a centre of culture and learning. Did you know that there are more operas set in Seville than any other city – 153 in total? There is The Barber of Seville, of course, but also Mozart's The Marriage of Figaro and Don Giovanni, Beethoven's Fidelio, Bizet's Carmen, and many more.
Sun-drenched plazas, palm-shaded parks, and other open spaces.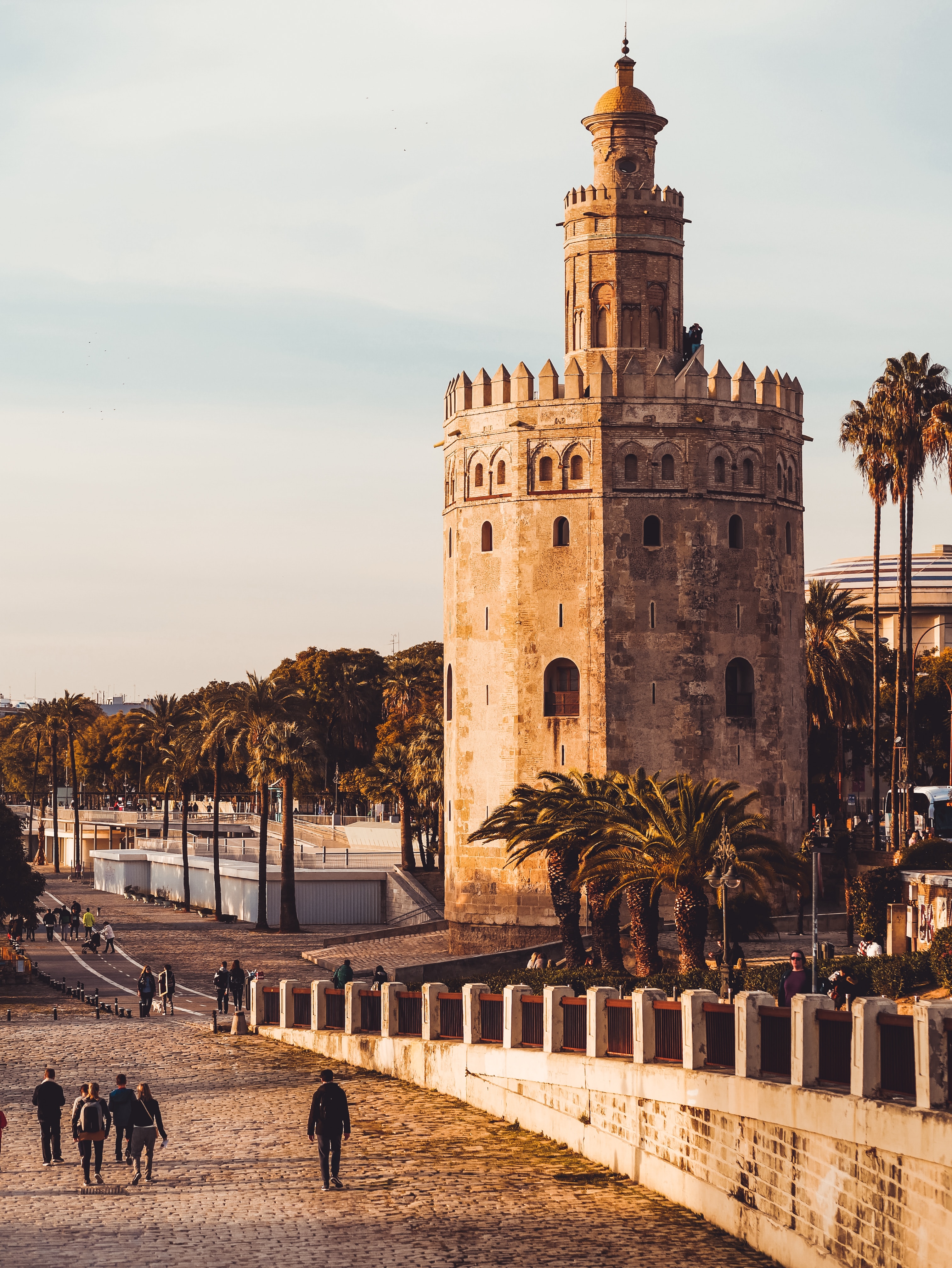 Stroll down the palm-lined promenades by the Guadalquivir River – pictured above with the Torre del Oro, a defensive structure built by the 13th century Almohad Dynasty. Explore the lush gardens of the María Luisa park, with hedges shaped into labyrinths and tree species from around the whole world. Take in the vistas of open squares, shady colonnades, and picturesque bridges.
In the evenings, allow yourself to get lost in the cobbled streets of the Old Town, lined with orange trees.
Eric Klinenberg, a New York University sociologist, argues that beautiful public spaces can have a profound effect on our mindset and sense of connection. Location matters, and Seville is a great place to start a transformative 2020.
Architecture of exquisite beauty.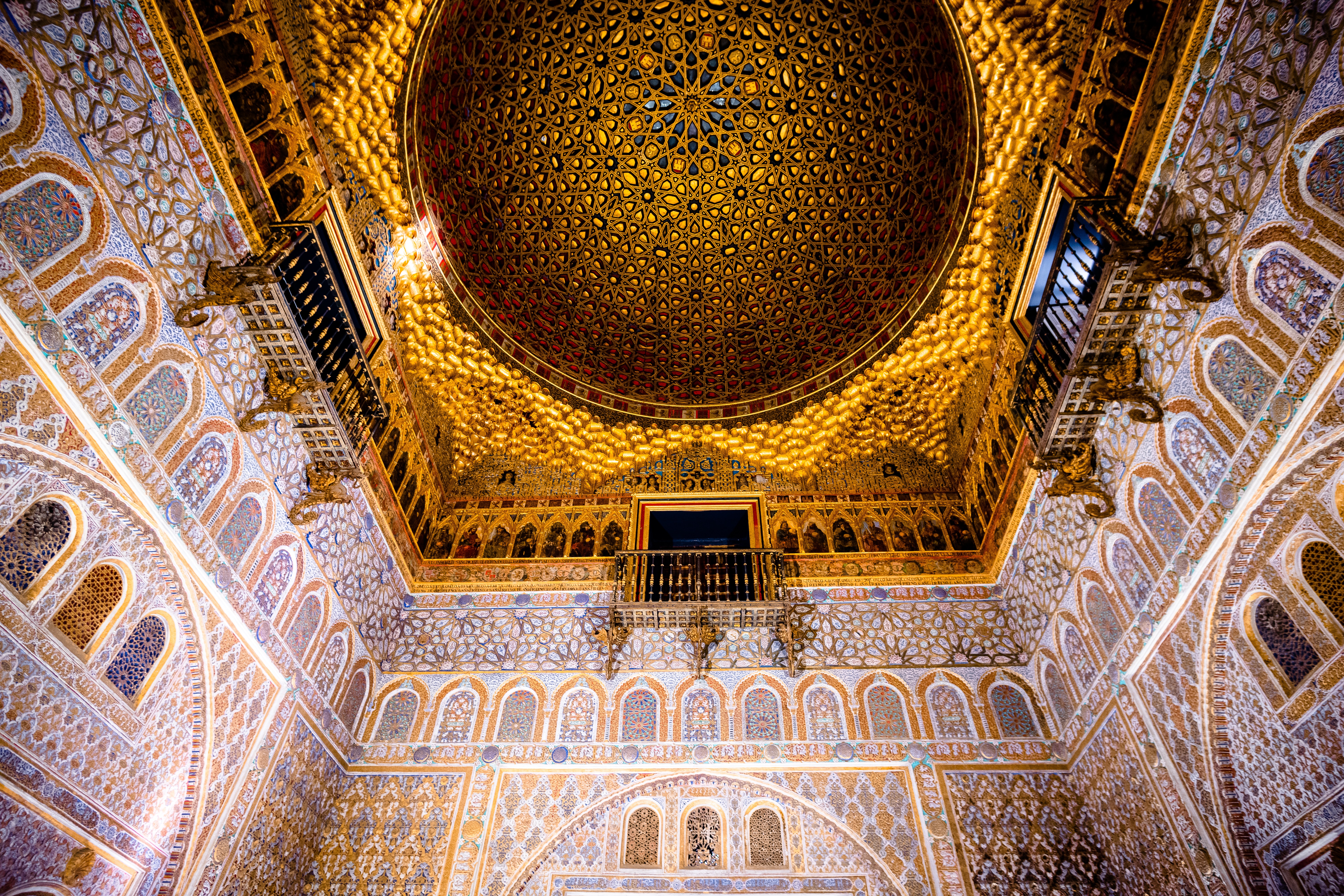 Seville offers an exceptional number of architectural landmarks, including three UNESCO World Heritage sites. The Royal Alcázar Palace, above, is one of the most beautiful places on Earth. The golden dome representing heaven is known for its complex ornamentation with geometric elements called muqarnas.
In the Royal Alcázar, you will also see stone carvings as intricate as lace, colourful Azulejo tiles, fine mosaics, and water features in the secluded inner gardens.
Recent research shows that we are more meaningfully engaged and open to learning when we have a positive aesthetic experience. Take some time to visit the Alcázar palace, and you are likely to return to the office refreshed and ready to apply the lessons from the MERIT Summit.
Relaxation and recreation.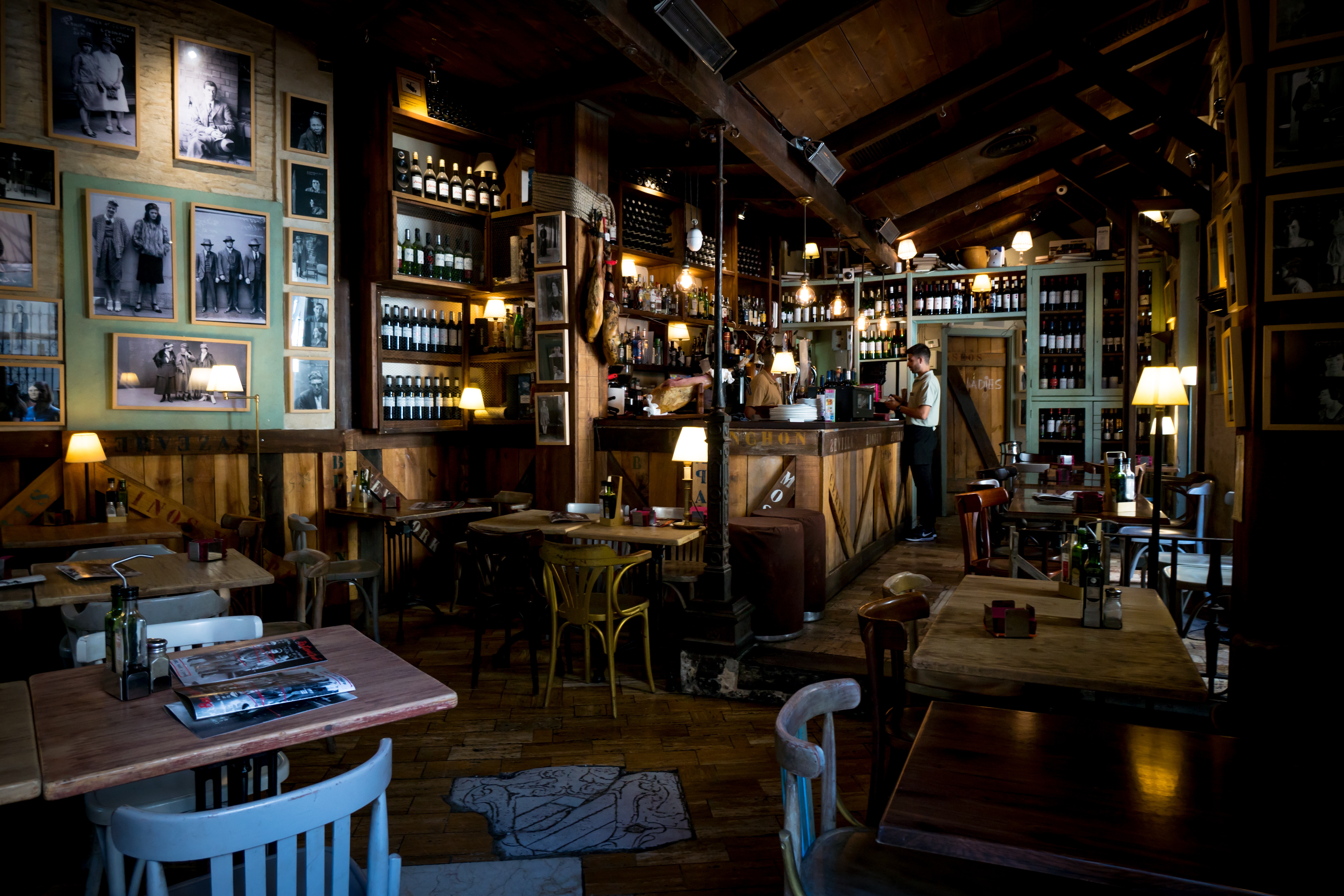 Southern Spain is known for its easy, convivial culture and the long evenings spent with friends in tapas bars. The city's mellow ambiance will help you relax.
You can also stroll through Seville's authentic covered markets, such as the Mercado de Feria or the Mercado de Triana, where you can try fresh produce and local specialities.
A different perspective.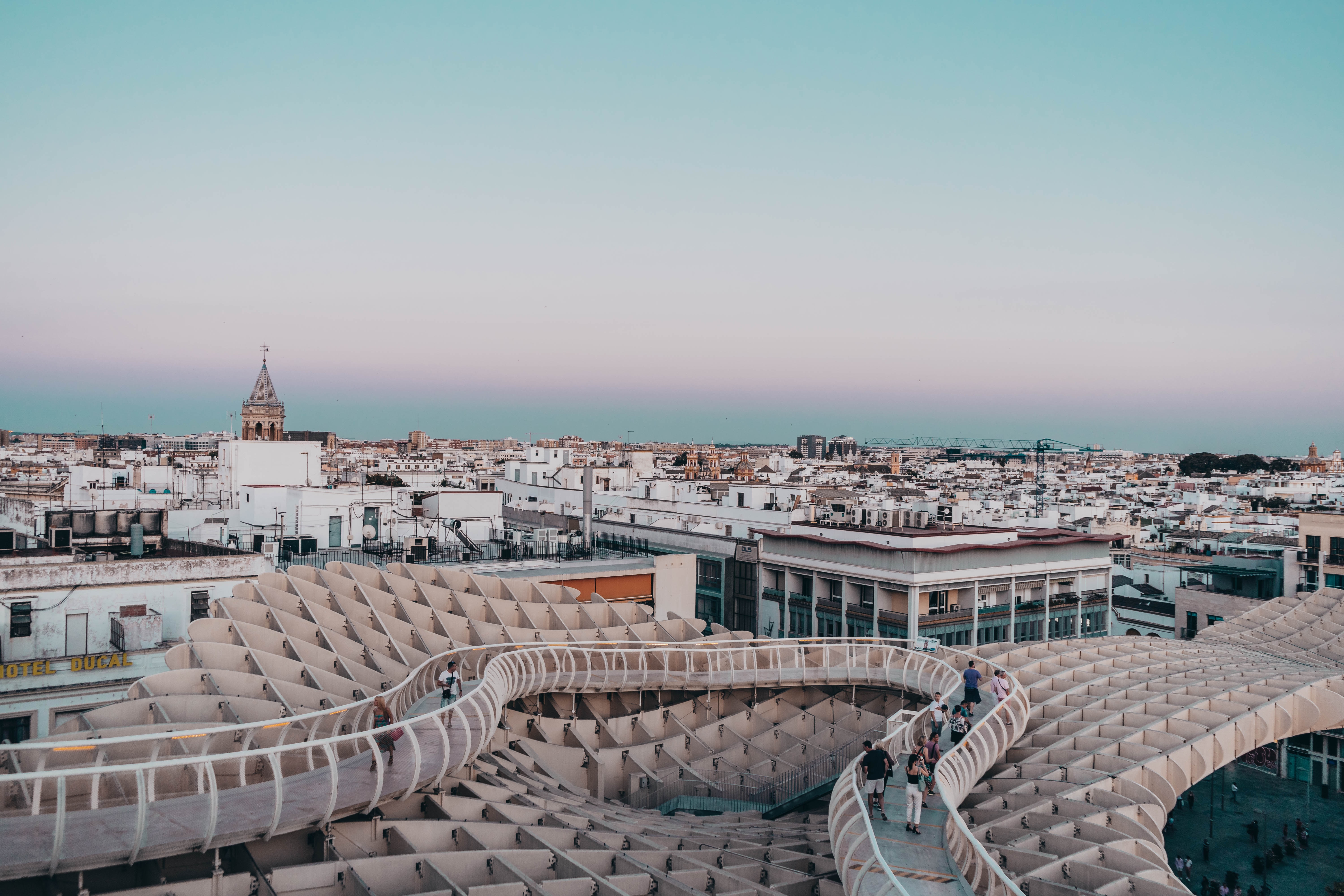 To complete your Seville experience, do not forget to climb atop the Metropol Parasol, a 2011 timber-frame structure by German architect Jürgen Mayer housing a market and Roman ruins. From here, you can see the whole city and put in context the landmarks you have visited, such as the cathedral, the María Luisa Park, and the Royal Alcázar.
The Metropol Parasol is a great example of innovation in action. This elegant structure has helped revitalise a run-down part of the city by giving locals and visitors a new perspective.
To avoid the common pitfalls of culture transformation that affect most HR and L&D leaders, you need to step away, reflect, and get a different view. With its richly layered history, beautiful spaces, and vibrant local culture, Seville is the perfect place to do this.
Are you an HR or L&D decision-maker ready to dive into a rich learning experience and take your career to the next level in 2020? Apply for your exclusive free pass to the MERIT Annual Summit today.
By Ani Kodjabasheva